Ann Bruce &nbsp &nbsp &nbsp &nbsp &nbsp &nbsp &nbsp &nbsp &nbsp &nbsp &nbsp &nbsp &nbsp &nbsp &nbsp &nbsp &nbsp &nbsp &nbsp &nbsp &nbsp &nbsp &nbsp &nbsp &nbsp &nbsp &nbsp &nbsp &nbsp &nbsp &nbsp 01344 421481

MBAThH. MNCH(ACC). CNHC Registered
Est. 1988.






What can you expect to happen?




Perhaps the most important thing is that you can expect to feel comfortable and at ease with your Therapist. This is of particular importance in Hypnotherapy, in which the value of the treatment is generally enhanced when you have confidence in the practitioner.

The next stage is that you will be asked about the problem and notes may be taken. The Therapist will need to find out certain necessary information both about the problem and about yourself.

The third stage is the induction of hypnosis. You are led, by means of the Hypnotherapist's gently guiding voice, into a state where your body and mind are relaxed. To an onlooker it would seem as if you were totally asleep, but in fact, though you will normally feel very relaxed, you will remain aware and hear what is being said. In this state certain parts of your mind are more receptive, particularly those parts which the Therapist is working with to induce beneficial changes. This may mean that you will be picturing, as if in a daydream, the things which are being described to you, and you may experience the associated pleasant feelings. You will always feel in control.

The fourth stage, after the hypnosis, is when you may discuss any experiences that you had whilst in a trance. This is often an important part of the process.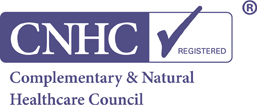 Last Updated 7-JUNE-2012